The Eleventh edition of EEGS marked a significant start of the new decade for the leading gaming conference in the region. More than 40 speakers debated key topics of the gaming industry last year.
This year, the event will occur on 19th and 20th November 2019 at the International Expo Center – Sofia, Bulgaria. The organizers of EEGS promise greater grandeur, exciting hands on experience and detailed discussions. The venue is placed in a strategic and comfortable location – close to airports and on the main road in to the city. There are a number of hotels and restaurants all in close proximity, excellent civil transport links to the city center, where the historical sights wonderfully match the modern spirit of Bulgarian capital.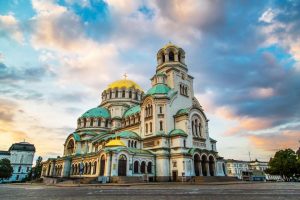 The 12th edition of the Eastern European Gaming Summit is coming with a brand new vision, which builds on last year's event and reinforces the message of Bridging the Future.
The EEGS agenda is coordinated with the Advisory Board, whose members are distinguished professionals from every sphere of the gaming industry. Expect a number of topical issues such as the role of AI in the gaming business, Blockchain and crypto currencies, Marketing, branding and advertising, Cyber security and on-line betting, Responsible gaming and Corporate Social Responsibility. The conference agenda highlights on new technology and innovation as the new vision insinuates. Simultaneously, the traditional themes related to land based and live gaming are also among the key topics in the conference agenda.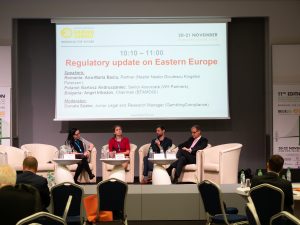 At the end of the first conference day the elegant EEGS Greet and Meet Party will provide once more an exceptional networking opportunity for all delegates and exhibitors with the kind sponsorship and support of Global Laboratories International.
Would you like to take the benefits of promotion and advertisement during the EEGS ? If so you may wish to take advantage of a sponsorship opportunity. All incredible sponsorship packages are available on the EEGS website as listed below: (https://eegamingsummit.com/wp-content/uploads/2019/02/EEGS_Sponsorship_2019.pdf).